Collection:

Hotel, AirBNB's and Hospitality Gifting
Hotel, AirBNB's and Hospitality Gifting
Gifting is a delightful way to impress guests and make them feel valued in hotels and AirBNBs. It's an opportunity to create a welcoming atmosphere, establish long-lasting relationships, and elevate the guest experience to new heights. Small, thoughtful items such as personalized welcome notes, complimentary snacks, and branded toiletries can make a big impact on how guests perceive their stay. Gifts can also be used to celebrate special occasions like birthdays or anniversaries.
By gifting guests with unique, personalized items tailored to their needs, hotels and AirBNBs can increase guest satisfaction, foster positive reviews, and encourage repeat business. With the right gifts, hotels and AirBNBs can build a loyal customer base and create a positive image that extends far beyond the physical property.
We also have amazing products to create an in-room amenity bar, snacks for your onsite pantry and welcome gifts. 
We can customize gifts with your logo, your custom message and provide a wide variety of items to ensure your guest enjoy their stay.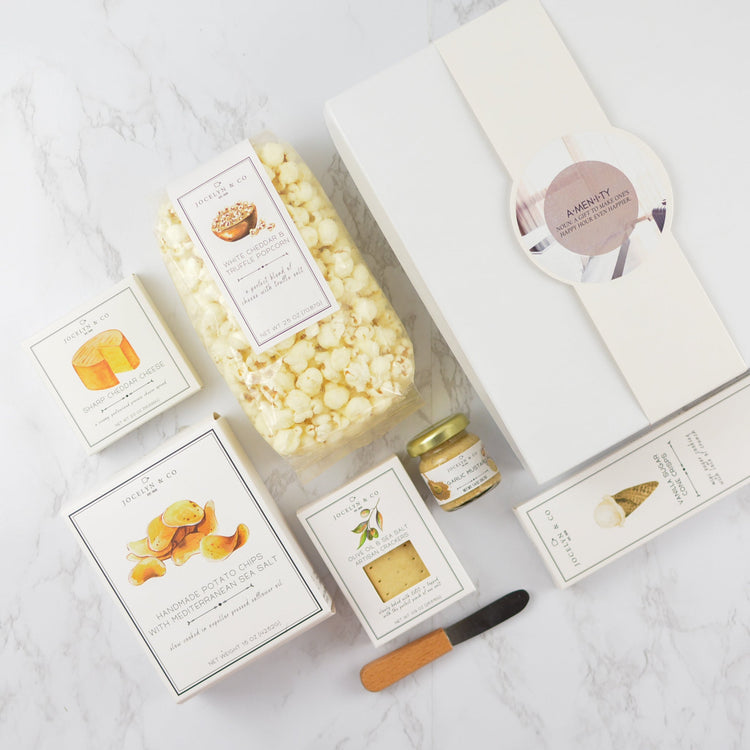 Subscribe to our emails
Be the first to know about new collections and exclusive offers.