Posted by 'Presently' A.K.A. Patrice DeHaven on 15th Apr 2018
Showing Your Gratitude on Administrative Professionals Day
Yes the day is right around the corner, Administrative Professional Day. It's always the last Wednesday of April. This year it's Wednesday April 25th, 2018. Actually it's now celebrated the whole week.
In the past it was called Secretarys' Day and began in 1952. In 2000, the name was changed to Administrative Professionals' Day. Read More
So ask yourself, how will you be showing your appreciation for your support staff?
In the past, the workplace had 1 secretary, a female and they aren't even called that any longer. The work place has changed. Technology plays a big part in that change. We now have 'support staff'. We even have support that works virtually, even outside of the country. My assistant managed all my social media and newsletters last summer while in Europe. I have clients that have males for their support staff and I must say, they are on top of things!
Everyone likes to feel appreciated and acknowledged. We wouldn't be where we are today without their help. They are our right hand, our gatekeepers, our get er done type of people!
With my experience on the gifting end, I've seen a lot of ways appreciation has been shown. From the norm like flowers, to lunch and everything in between for male, female, incorporating the whole staff and shipping gifts for those virtual assistants. By following my FB page, you'll see posted etiquette tips along with suggestions for Admin Day gifts.
If you're going to take them to lunch, make sure it's the newest hottest place in town AND MAKE A RESERVATION! It will be crazy that day at lunch time.
If you're going to send flowers, instead make it a plant. Perhaps a Bonsai for their desk, it lasts a whole lot longer.
If you know things about them, send a basket with 'a few of their favorite things', it means you're paying attention.
THEY make YOU look good with their everyday support of your business.
WE can make YOU look showing a gift of gratitude.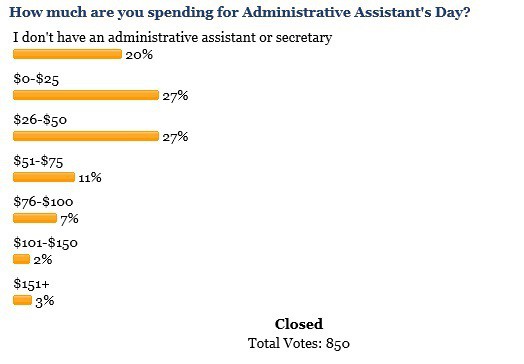 What are you waiting for???
'Presently' looking for the perfect gifts